Watkins Glen, New York
http://nysparks.com/parks/142/details.aspx
I had a chance to visit this astounding place in September of 2015. Watkins Glen is a shale and sandstone ravine that has been a tourist destination since the 1800's. The beauty of the place is found in its bizarre rock formations and shallow pools, which are fed by numerous waterfalls. While the natural features are dramatic enough, this is a rare example of a place that has been made even more visually dynamic by the human contributions - the walkways, stairs, tunnels and bridges that provide access to the glen are remarkable for the way in which they blend into the natural setting and actually add to its enchantment. I wanted to photograph the place with a minimum of interference from other visitors; to my surprise, I learned that the gates remain open and that no effort is made to restrict access at very early hours of the morning. So I arrived at the entry tunnel at 6:30 a.m. and was able to enjoy the place almost exclusively to myself for the quite awhile.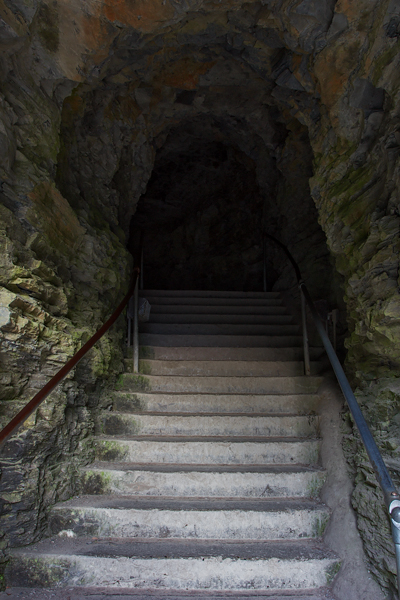 The tunnel at the main entrance to the Glen.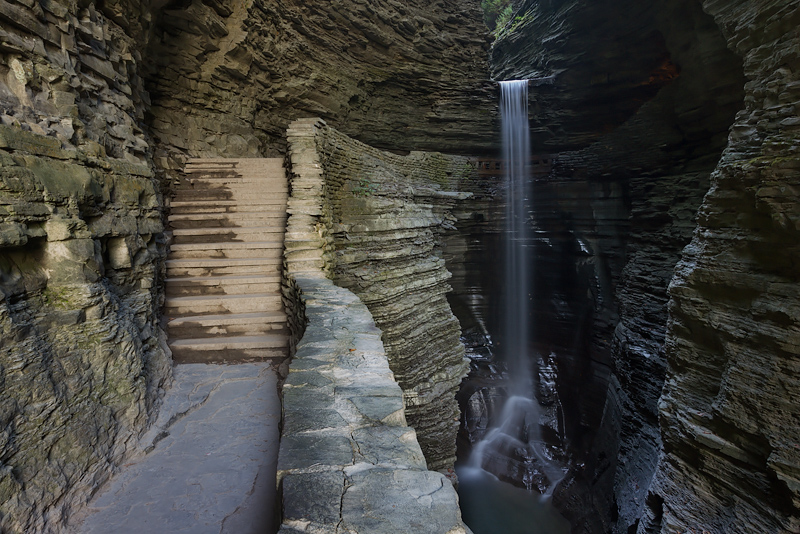 You walk directly behind this cascade, and can reach out and touch it as you do so.
From there, you climb up through Spiral Tunnel.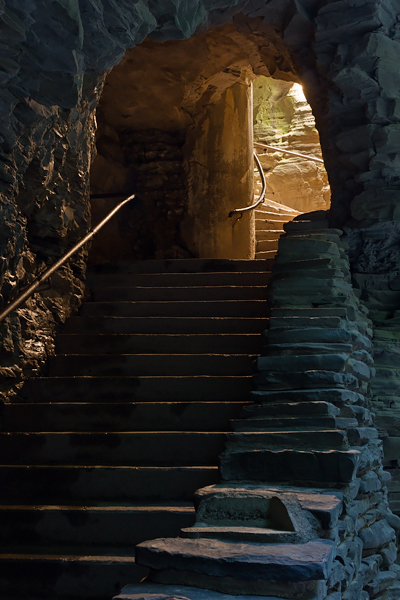 Above and below: early morning views of the approach to Spiral Tunnel. Electric lights illuminate the stairs.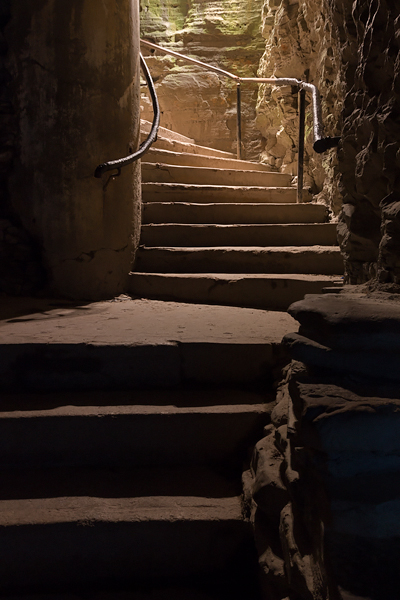 The most photographed location in the glen. Here, you walk behind Rainbow Falls (on the left) and then cross the lovely stone bridge in the distance.
The richness of this scene can't be fully appreciated at a small scale, so here's a closer view of the central cascades: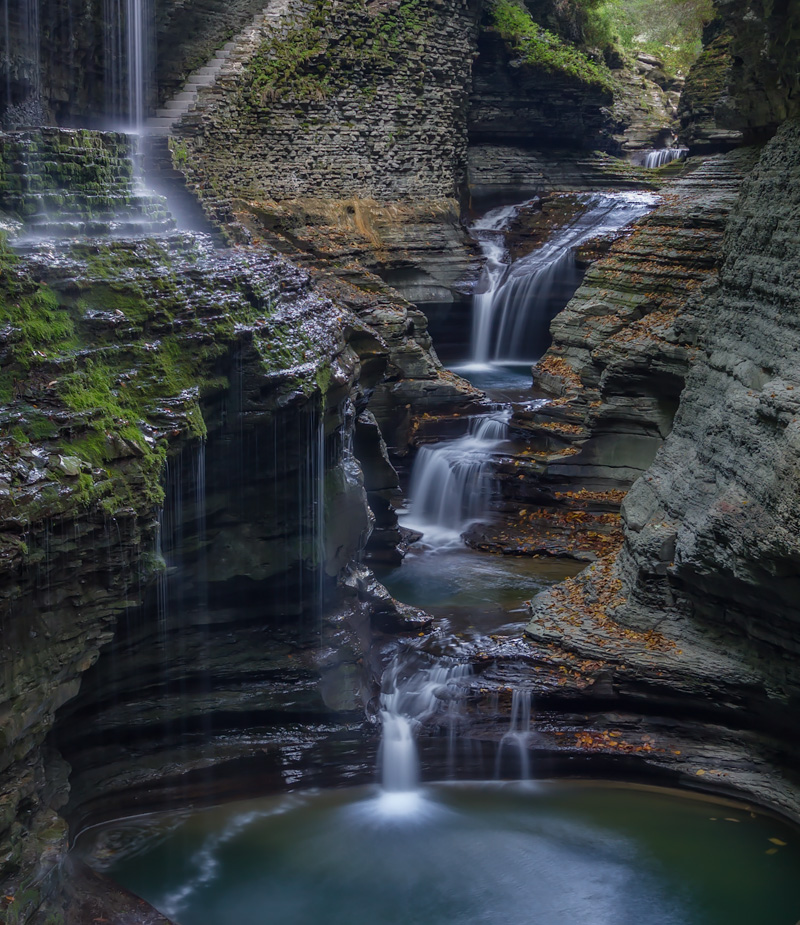 ...and of Rainbow Falls and the bridge: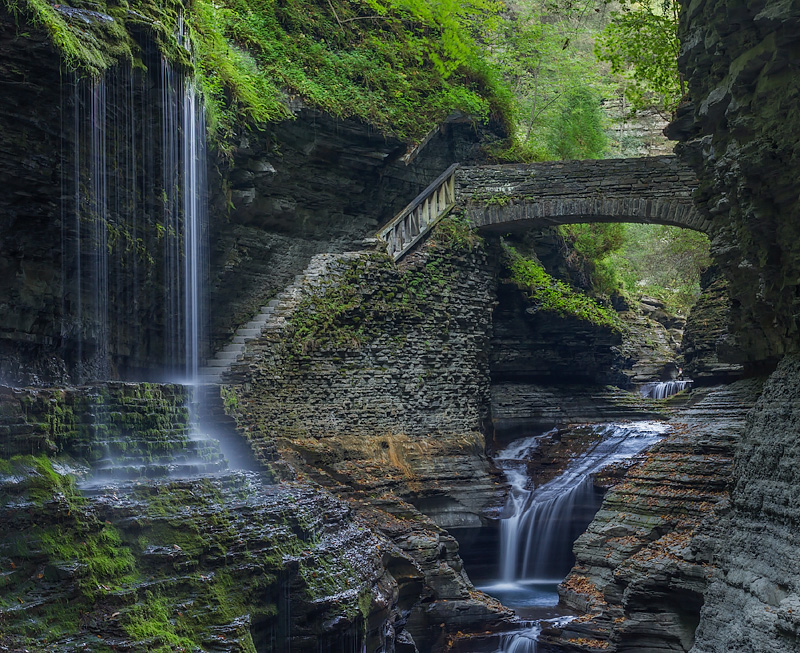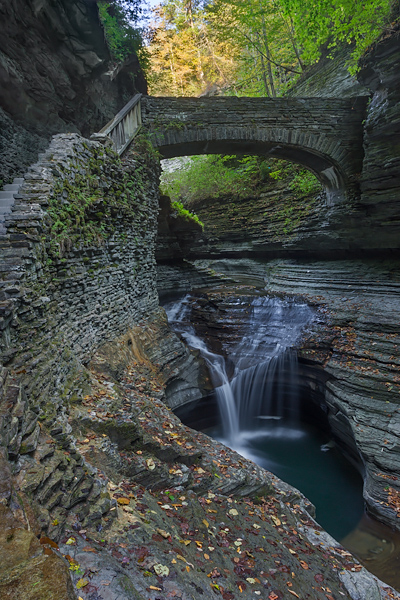 Some early morning light began to strike the higher cliff walls after sunrise.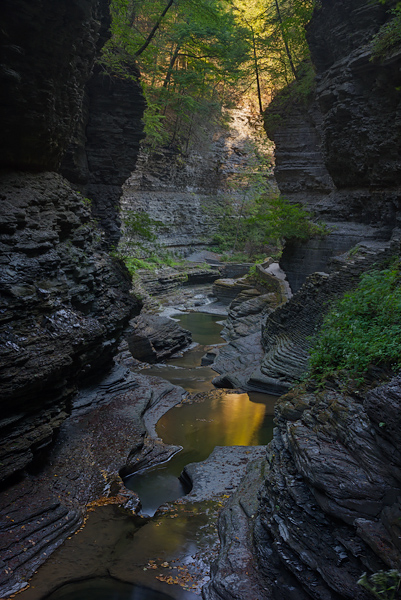 Above and below: slender Pluto Falls and its zig-zag pool, nearing the end of the trail.