The Battle of Lookout Mountain
Chattanooga, Tennessee
http://www.nps.gov/chch/index.htm
The summit of Lookout Mountain is preserved today as Point Park, a Civil War memorial representing the high ground of the battlefields represented in the Chickamauga and Chattanooga National Military Park. The battlefield locations of the park straddle the state line between Tennessee and Georgia. The conflicts that occurred here took place from September to November of 1863, and were fought for control of the vital railroad and riverboat shipping routes that passed between the north and south through Chattanooga. Despite an initial success at Chickamauga, the Confederacy ultimately lost these engagements after being driven from their high ground on Lookout Mountain during a foggy, highland battle known as the Battle above the Clouds. Union success here was a key step toward the North's victory in the war.
Apart from the site's historical interest, the view from the summit of Lookout Mountain is spectacular and worthy of a visit in itself - in the panorama below, you can see the Tennessee River, with the city of Chattanooga to the right and a portion of the Cumberland Plateau to the left: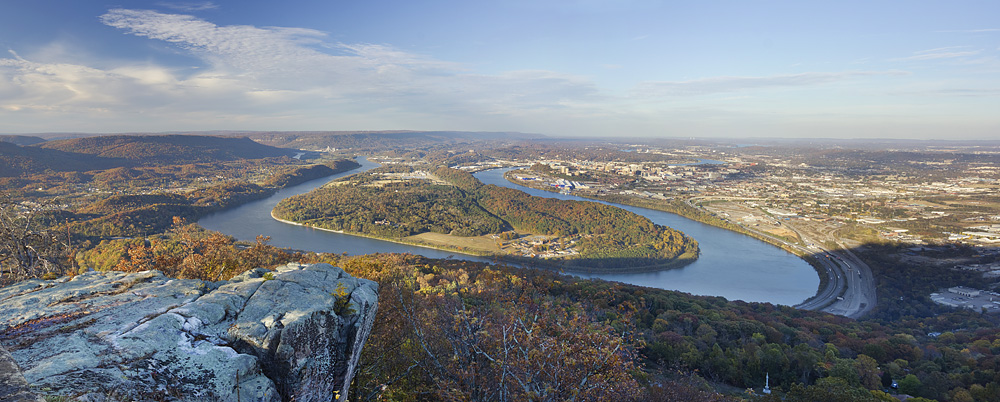 I visited the mountain in early November, at the very time of year when these conflicts occurred in 1863. That was pure coincidence on my part, but a happy one. The autumn color was at its peak during my visit, which made for fine photographic opportunities here.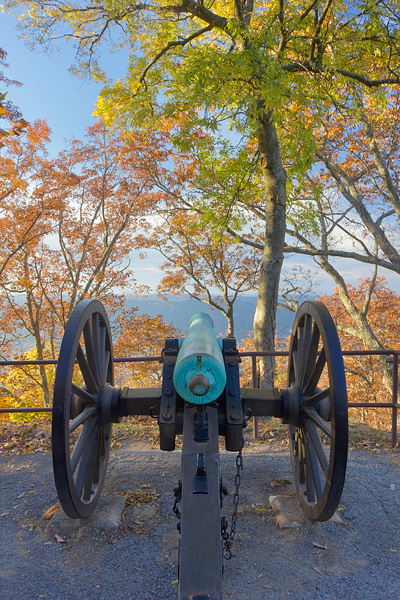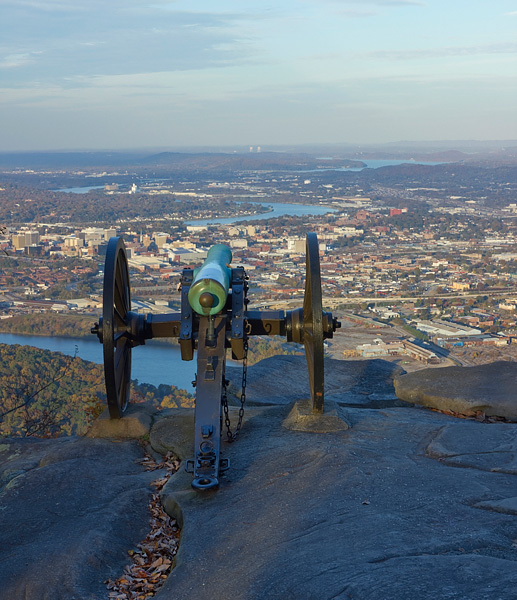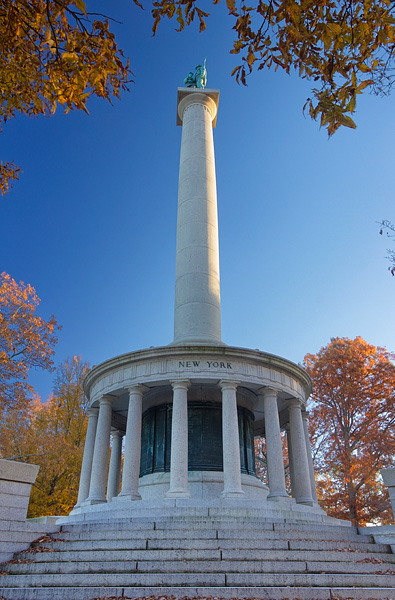 In the Point Park visitor's center, you can see this enormous painting, "The Battle above the Clouds," by James Walker: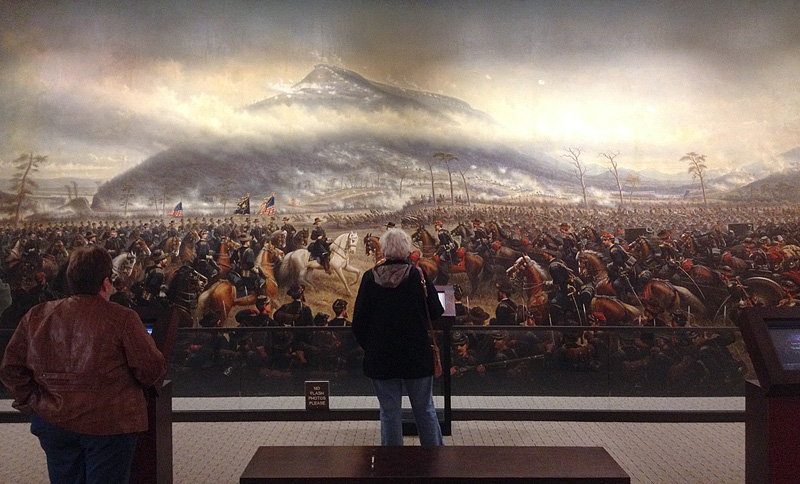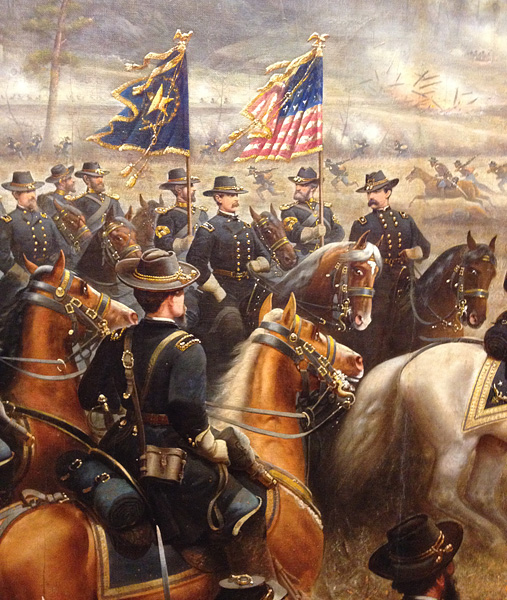 Above and below: details from Walker's painting.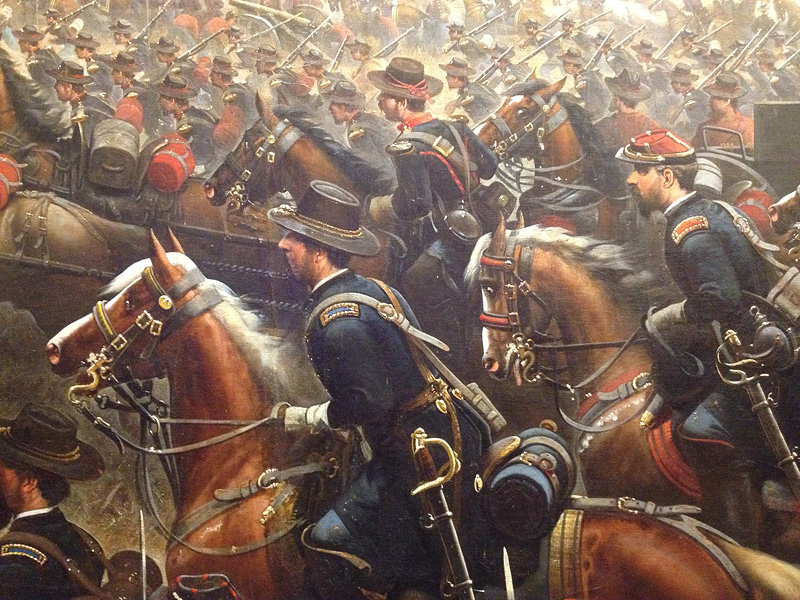 A final view at the end of the day; these craggy limestone formations are characteristic of the summit of Lookout Mountain: