The Leelanau Peninsula
Northern Michigan
The Leelanau Peninsula is a scenic stretch of land surrounded by the waters of Lake Michigan. Its topography is the work of the glaciers that once covered Michigan and later filled the basins of the Great Lakes with their meltwater. Leelanau is the site of Sleeping Bear Dunes National Lakeshore, a national park that preserves the sand dunes, forests, and historical structures found all along this section of the Lake Michigan coastline. The charm of Leelanau is all wrapped up in its landscape of giant dunes, aquamarine shallows, and agricultural fields, its collection of weatherbeaten, white-washed buildings, and its rich history of sailing, shipwrecks, and even pirate attacks. Below is a selection of photos that I took during an all-too-brief visit to the peninsula in August of 2014.
Sunrise light illuminating the western sky: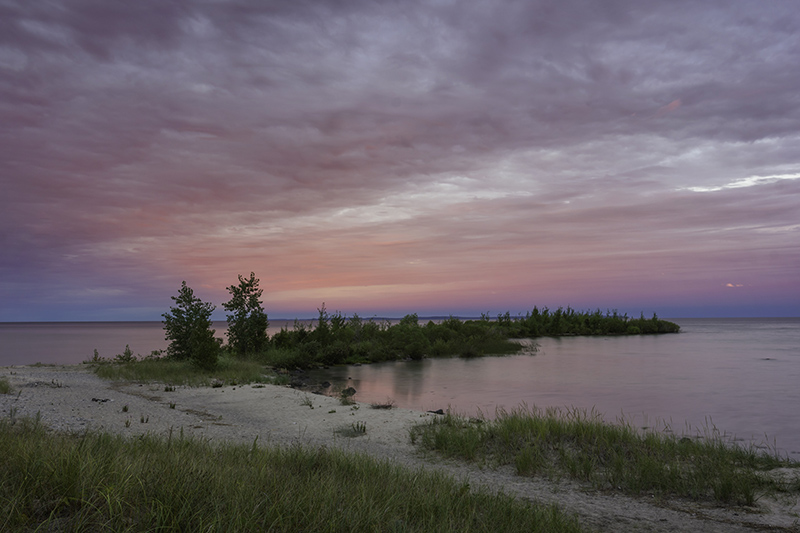 At the Dune Climb, the primary attraction at Sleeping Bear Dunes: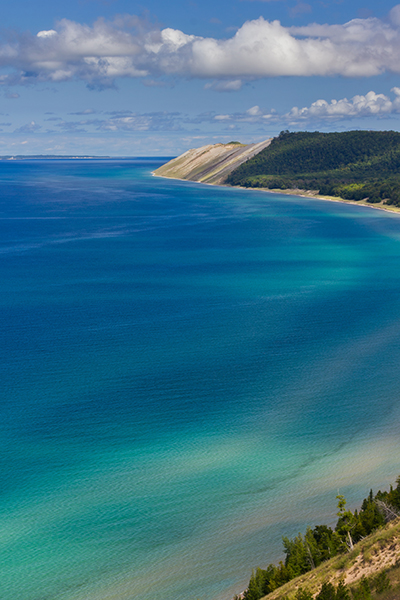 Above and below:
The view from Empire Bluff, looking like a tropical location on this ideal day of clear skies and bright sun.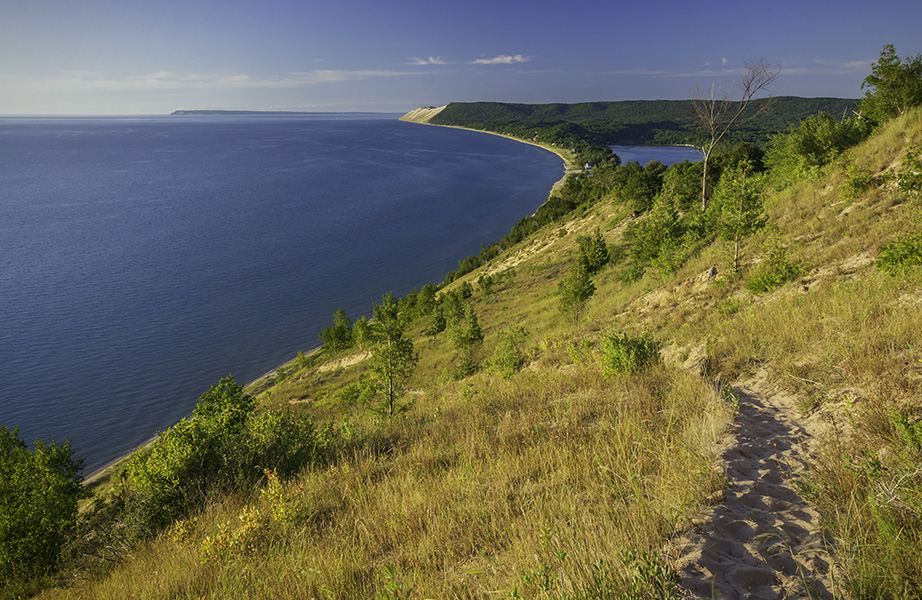 Above and below:
Views of Northport Marina
There are many historic buildings preserved within the Point Oneida section of the national park.
The best-known of these is the barn at the D. H. Day farm, recognizable for its graceful design:
Bell at the door of the former Coast Guard station at Sleeping Bear Point, now a Maritime Museum:
Above and below:
Views of the Carsten Burfiend Farm, Port Oneida Rural Historic District
My charming room with a view near the town of Northport:
Seagull on a rock:
Lakeshore in the Port Oneida section of the national park:
I realize that the shot below looks too surreal to be anything other than a digital fabrication, but I assure you that this is exactly what my camera captured when I zoomed in on the surface of the lake during a sunset - the alternating reflections of sun, sky and land produced the most unique surface that I've ever seen: